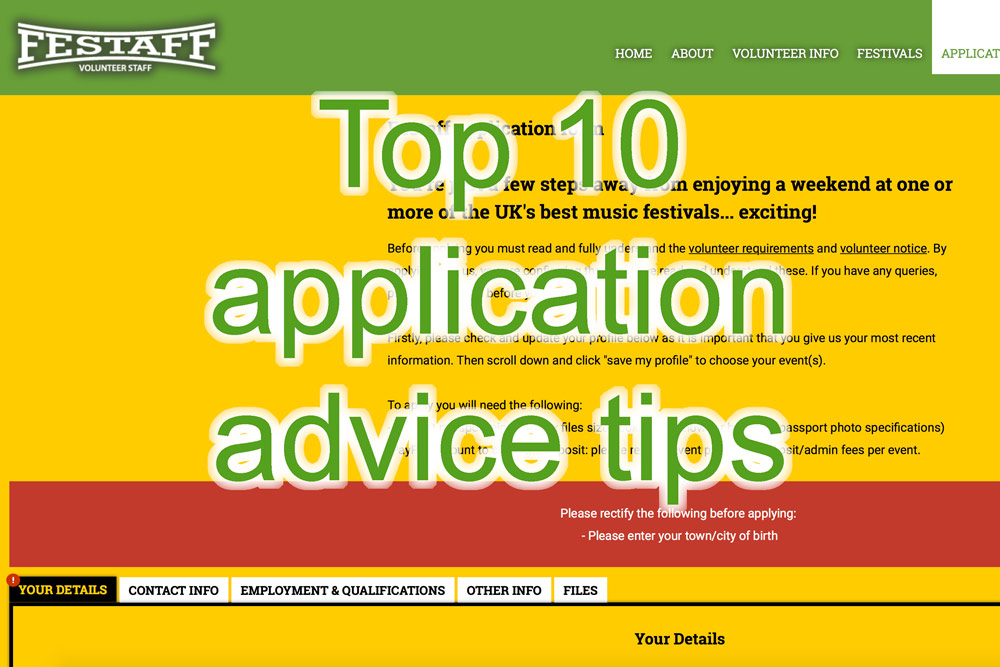 Ten top tips when applying to volunteer with Festaff
We have streamlined the volunteer application process to make it as simple & accessible as possible for you to get to the festivals you love. Create a profile, keep it updated year on year, tick the festivals you want to apply for, submit your application... Easy!
Now you can also sign up from your mobile device! Our website is fully laptop/desktop computer, Apple iOS & Android compatible...