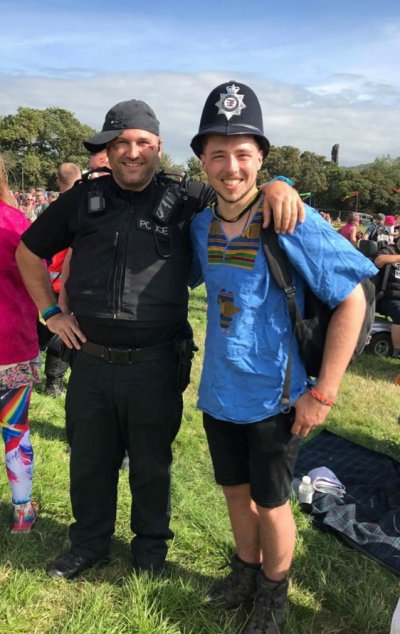 "I can't rate Festaff enough, they hands-down have made the festival experience that much better"
Written by Jacob Polden, 24.
Events volunteered include: Creamfields, Bestival, Common People & Glastonbury.
I started volunteering for Festaff back in 2012. I had done a couple of festivals prior as regular ticket payer and really enjoyed the vibe and spirit of the events. When I first stumbled across Festaff I admittedly was looking for a more cost- effective way to get to more festivals over the summer. Being 18 at the time I couldn't afford the £150 ticket every month and Festaff seemed like an amazing deal to get to more events without that pay-out.
Easy to Apply.
So, I applied to my first event, which was Creamfields. The process was super easy, it was a couple of online forms and a picture. I was accepted and soon was on my way to my first Festaff gig.
No stress arrival.
One of the first things you get with working at a festival is the no stress parking and putting up your tent. It is honestly the best thing taking your own time getting your stuff out of your car, and casually getting setup.
The actual work you do with Festaff depends on what role you go for, I have always gone for wristbander. There's always something to do and your day whizzes by, Haribo and coffee are essential tools to get you through the day!
Mixing & making new friends.
One of the things I found at festivals is that your group is your group for the entire event. But with Festaff, because you work with your neighbours over the day, you make a massive group of friends. Some of the circles we have had have been 20 plus people! You also soon realise that the some of the faces reoccur at other events. It's pretty cool arriving at a festival and knowing people, it makes it that much more welcoming.
Not bought a festival ticket since 2012.
I started Festaff in 2012 have not bought a festival ticket since. Festaff has taken me to Glastonbury, Bestival, Creamfields, EDC, Common People as well as some smaller events on the side. I can't rate Festaff enough, they hands-down have made the festival experience that much better. Some of the people we have met have become really good friends and going forward I wouldn't do a festival without Festaff.