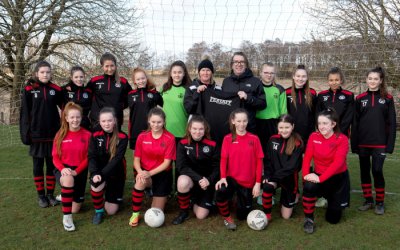 Festaff is delighted to sponsor Scone Thistle Under 16s Girls Football Team.
Pictured presenting Sandy Reid of Festaff with a personalised training top of his own is Fiona MacDonald coach of Scone Thistle Girls at their picturesque Glebe Park pitch near Perth, Scotland.
For more info on the team and how you can get involved please visit their facebook page: https://www.facebook.com/sconethistlegirls/
Photos by Shaun Ward www.shaunward.com Thank you.