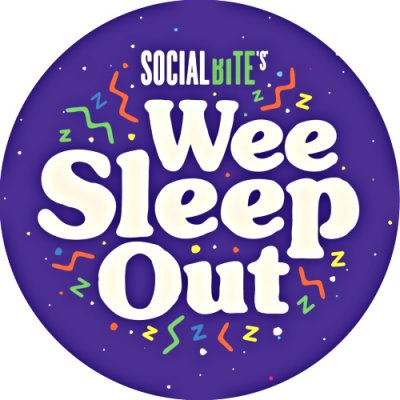 Sleep in the Park, Sat 8th Dec 2018.
We are looking for volunteers to support us and Social Bite at sites across Scotland on the mass sleep out to help raise funds and awareness of social issues in Scotland.
Site Addresses:
West Princes Street Garden, Edinburgh.
Kelvingrove Bandstand Glasgow.
Slessor Gradens, Dundee.
Duthie Park, Aberdeen.
Meeting Time: 4pm Sat 8th Dec. Exact sign in locations TBC. You will be required until around 7am ideally.
Role: You will be working under a supervisor in a designated area to make sure the patrons in that location are in good spirits, looking after their welfare, making sure they have all the relevant info, offering advice and reporting back to your supervisor. It's all common sense stuff.
"Last year 8,000 people joined the world's largest sleep out in Princes St Gardens to raise £4 Million and call for an end to homelessness in Scotland. This has caused a sea change in the fight against homelessness and funded a raft of major projects. Now we want to keep up the momentum and we are asking 12,000 people across 4 cities to join us in a nationwide sleep out on Saturday 8th of December."
We will email you in early December with sign in location and keep you updated by SMS of any changes and supply you with contact details of onsite supervisors.
There will be warm up/welfare stations on site and free hot drinks available throughout the event, but we are there to give welfare and support to those raising funds, so it is important we arrive well prepared.
We will give you a voucher for a hot meal during your time on site..
No alcohol - this is a dry event.
Event opens to public at 5pm.
Think of it this way this is choice for you – for those we are fundraising for it is not choice – it's an everyday reality!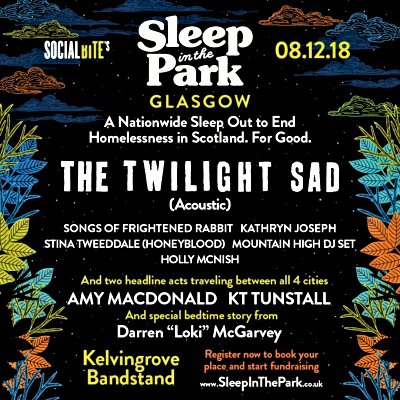 As it is charity event we are not taking any monetary deposits but we are looking for firm commitment from volunteers – you would be letting down just those less fortunate than yourselves so please be 100% committed if you get back to us.
I you want to be part of our team with get back to us at info@festaff.co.uk with name, email address and mobile number – and which event/location you wish to volunteer at.
If you have any further questions, please email info@festaff.co.uk
You must be 16 years old to volunteer with us.
The Festaff Team