Festival Jobs and Work
The best festivals in the world need the best staff. Whether you've never been to a festival and are looking to try something new, or if you're a regular attendee after an opportunity to see it from behind the scenes - there's a volunteer role to suit you.
We're on the hunt for a huge range of festival volunteers to work at some of the UK's best known festivals. There's a wide range of events to choose from including Glastonbury, Kendal Calling, Camp Bestival, Creamfields, Bloodstock Open Air, 80s Rewind Festival and more.
What jobs are available at festivals?
Whatever your skill and background, we can usually find a volunteer role that will suit you. Our volunteer positions range from stewarding and general assistance, to wristbanding, bar work and more.
Read below to find out more, or if you've already made up your mind, click here to apply to volunteer .
---
Gate Steward/Wristbander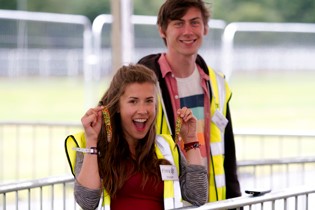 As the first person to greet attendees, you'll help with the processing of customers. You'll usually be required to fit wristbands in exchange for the customer's ticket, keeping all the stubs and bands secure to tally at the end of your shift. Find out more about wristbanding volunteer jobs at festivals.
Steward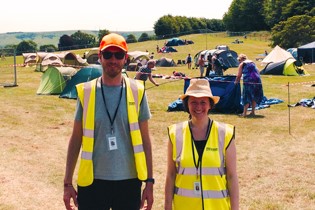 As a steward, you'll be the port of call for campers to help them find their way around, directing attendees to key points in the campsite (and wider festival grounds), checking on amenities and generally helping anyone in need. Find out more about stewarding volunteer jobs at festivals
Information Point Steward
The go-to person for everything an attendee needs to know, you'll be giving information to festival-goers and feeding back any key concerns, questions or needs to the Festaff management team. Find out more
Supervisors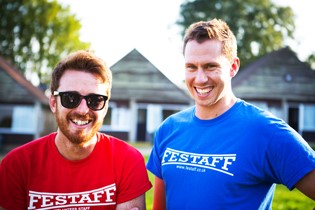 We're always looking for hardworking volunteers to promote within our ranks & 70% of our current supervisor team started out as just that. As a supervisor, you'll be responsible for multiple team members so we'll be on the hunt for maturity, honesty, enthusiasm, reliability, ability to deal with staff and customers with a cool and calm head, and impeccable communication skills.
Photographer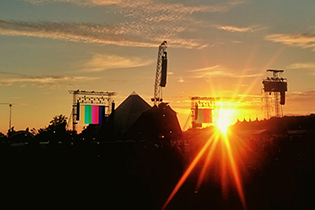 Got an eye for the perfect photo? We're on the lookout for people to join us over the summer to take pictures of Festaff volunteers in action & also capture any other fantastic photo opportunities that you can find at the festival. This is a role well suited to Photography students looking for experience in the field.
Bar Staff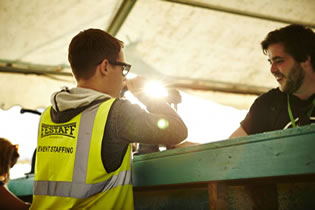 Full of personality and a sharp eye for customer service? Our volunteer bar staff serve drinks and collect payment in the on-site bars, assisting the bar management team with keeping everything clean and running smoothly.
Ticket Ripper / Scanner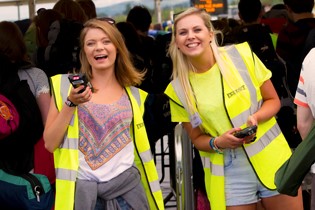 You'll usually need to have a vigilant eye, checking and keeping track of ticket validity on entry gates. Find out more.
Car Park Assistant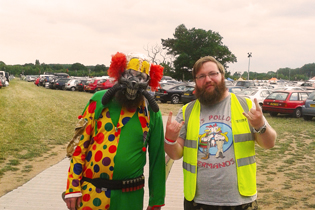 Helping customers get parked safely, you'll be directing customers within the car park at arrival and departure – leading them to available spaces when they arrive and ensuring visitors can get out when they need to. Find out more
Tallier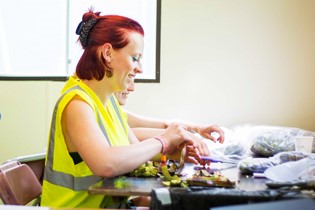 Helping the gate management team, you'll be responsible for keeping stock of wristbands and stubs as attendees enter. Find out more.
Event Ambassador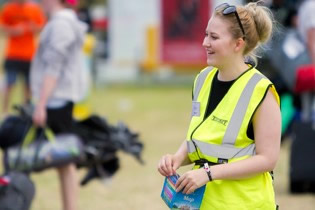 From handing out maps and resources to attendees, to assisting the medical team. As an Event Ambassador, your job is to make sure everyone is haveing a good time and making the most of the event. Find out more.
Bus / Ferry Port / Train Station Steward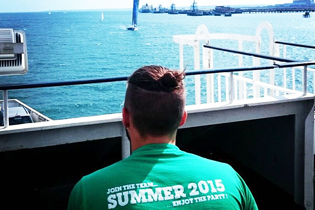 Traveling via public transport to festivals is fast becoming the most popular method of travel. In this role you will provide directions & general assistance at various public transport hubs, both at the event & in the loacal area depending on the specific needs of each event. Find out more.
Litter Picker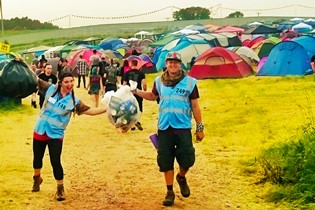 It's sometimes the most simple things that keep a festival ticking over and litter pickers are one of the most crucial aspects of the show. You'll be part of a large team, collecting rubbish and keeping the site clean.
How can I apply to work at a festival?
Take a look at our festivals page to find out which events you can attend, or find out more about our stewarding, wristbanding or bar work jobs to see what's required. Once you've decided what festivals you want to apply for, simply create your profile and submit your volunteer application. We'll get back to you within two weeks let you know if you're successful.