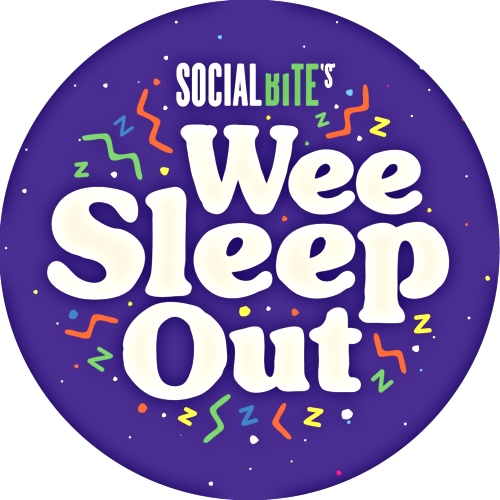 Festaff is delighted to be involved in this year's Sleep in the Park in Scotland on Saturday 8th December and are looking for your support in each city.
Glasgow – Edinburgh - Dundee - Aberdeen
"Last year 8,000 people joined the world's largest sleep out in Princes St Gardens to raise £4 Million and call for an end to homelessness in Scotland. This has caused a sea change in the fight against homelessness and funded a raft of major projects. Now we want to keep up the momentum and we are asking 12,000 people across 4 cities to join us in a nationwide sleep out on Saturday 8th of December."
You will be working in teams under a supervisor's direction to support the sponsored patrons who are bedding down for the good cause. Looking after their welfare and making sure all is good in your area.
So you can do your bit without paying a registration fee, running around getting sponsors and then have the job of collecting the money in. Just turn up and give us a few hours of your time for a very worthwhile cause and you will have done your bit for a very worthwhile cause
There will be warm up tents all over site and free hot drinks available for the duration of the event plus we will supply you with hot meal vouchers and look after your welfare first and foremost – if you are in need of welfare then you cannot help others who require it.
You are required on site around 4pm on 8th Dec until 7am the next morning – times TBC.
There are also musical performances from such acts as Amy MacDonald, KT Tunstall, Eddie Reader, Lulu, Kyle Falconer, as well as such celebs as Irvine Welsh and Sir Chris Hoy dropping to read bedtime stories and lend their support…..and many more TBA
If you would like to be involved please email us by Monday 26th Nov 2018 via info@festaff.co.uk
As this is a charity event we are not asking for any admin/fee deposit from you but what we are looking for is commitment to this charitable event – so please only email if you are up for doing your bit for social change in Scotland.
Please read the info on the SITP website https://www.sleepinthepark.co.uk/ for more info on this event.
No alcohol allowed on site. Applicants need to be 16 or over.
Thanks for your time and we look forward to working with you.
The Festaff Team