Volunteer at Glastonbury 2019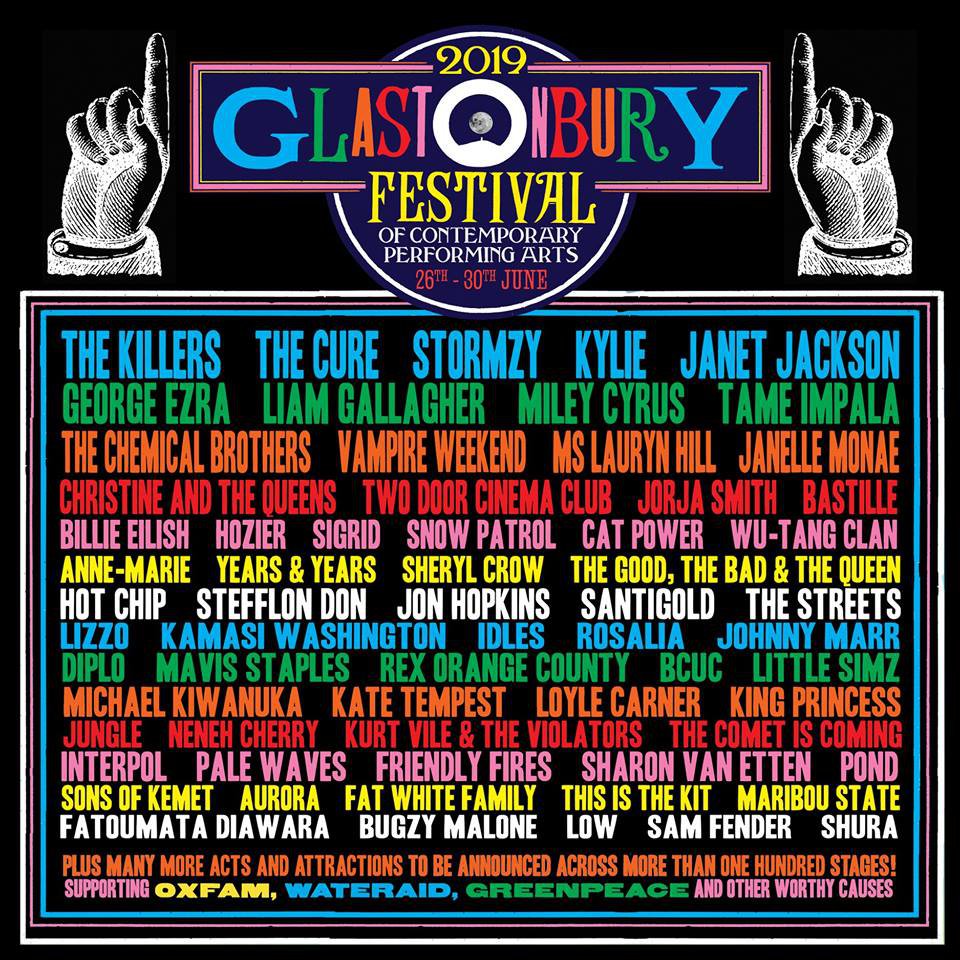 Event: Glastonbury Festival of Contemporary Performing Arts 2019
Date: 26 - 30 Jun 2019
Location: Worthy Farm, Pilton
Website: http://www.glastonburyfestivals.co.uk/
Type of Event: Music festival
Date/time required on site: By 5pm on Monday 24 Jun 2019
Required on site until: 8pm on Sunday 30 Jun 2019
Access: You will be given a wristband entitling you to access the festival site for your volunteer role and to enjoy the event. NB No food allowance will be made at this event.
Shifts required: Training on site, plus minimum 3 x 8 hour volunteer shifts or equivalent over 6 days. You are also required to fulfil your volunteering position at another 'sister event' (Please see below for further info).
Shifts patterns: Shifts will be allocated on site - Wednesday to Sunday
Roles available: Gate Steward/Wristbander
GLASTONBURY APPLICATIONS – we are not currently accepting any applications for 2019.
Invitations to apply will be sent out to those who qualify at 12 noon Friday 1st March 2019 and you will have until 10pm on Monday 4th March to apply. Invites are for named person only. You must select a sister event to partner your Glastonbury 2019 application. This must be chosen when you apply for Glastonbury.
Further info on who qualifies for an invite can be found here
Any places that are open to the public will go live at 10am on 1st April 2019
Glastonbury have asked us to take a deposit of £240 in line with their own volunteer guidelines and ticket price. This deposit must be paid on application.
We have reviewed our volunteer policy and costs and have reduced the admin fee for this show to just£15 in line with all the other camping shows. This means successful applications will get £225 returned (after both Glastonbury and sister events are completed), saving you £15 on previous years.
You will be required on site from around 5pm on Monday 24th June until around 8pm on Sunday 30th June 2019. You will be required to work 3 x 8 hours shifts plus training/set up over 6 days these could be midnight – 8am, 8am – 4pm, and 4pm – midnight. These shifts will be on gate duties and you should get a couple of these out of the way before the main stage fires up!
In future years we will be changing the way we select staff for Glastonbury to make it fairer on all of our volunteers. All those who have supported us at two events (Excluding APE of BST), or more, the previous summer will qualify for an invite and we will select successful candidates from there. If you are lucky enough to be successful this year and secure a spot at Glastonbury with us and complete your sister event also, you will receive an invite for 2020.
No cash/bond will be paid back at the event – any all refunds of bonds will be done post event.
** IMPORTANT **
Linking your Glastonbury application with a sister event:
You must select a sister event to partner your 2019 Glastonbury application. You can link any other event on the Festaff calendar - except the BST Hyde Park or All Points East shows. Once a sister event is selected it cannot be swapped to another event.
Please read all this information carefully.

* All applications must be linked with a sister event.
* You must apply for both your chosen sister event & Glastonbury at the same time.
* You must plan and make your own way to and from the events.
* There is no food allowance at this event.
* You will need to cancel or decline your offer 5 weeks or more before the first day you are required on site in order to receive a refund..
*​ All deposits will be returned once Glastonbury AND the sister event have been completed. If the sister event is not completed, the deposit and admin fee for both events will be withheld.
* IDs will be checked on arrival to site to concur with details held by Festaff.
* ID must be a current passport, a full UK driving licence, or agreed ID with Festaff Management.
* No ID, wrong ID, person not on list = no festival. No exceptions.
* You must arrive on site between 2pm-8pm on Monday 24th June. Free staff car park passes will be issued on arrival.
* The staff meeting will be at 9am on Tuesday 25th June; all staff must be at this meeting. Anyone not there for any reason or under the influence will be sent home immediately.
* All volunteer shifts will be allocated on site.
Applications are open for Volunteering at festivals
We offer a range of light and enjoyable posts at over 20 of the UK's premier events. Whether a wristbander, event ambassador, steward or info point personnel, you will be part of a team helping to stage Britain's leading festivals and have loads of fun whilst doing so. Festivals
Over the past 15 years we've grown to work with over 20 of the UK's leading musical events. Your hard work has continued to open doors for us and our clients currently include Glastonbury, BST Hyde Park, Kendal Calling, CarFest, Bloodstock, Isle of Wight Festival, Boomtown and many more. Festival advice
We have put together an information pack with some useful hints, tips and tricks to help make your time with Festaff as enjoyable as we possibly can. Please read through this information carefully before making your way to an event so you've got the low-down.